We're happy to announce a whole raft of new features and improvements we've released this fall.
Enrollment Improvements
Patient Quick Add for Companies
We've added the ability for you to use the short form to quickly onboard patients that are part of a company payment plan. So when you land that new big corporate group, you can get them into Atlas just that much quicker.
Notification Email Improvements
We've redesigned the notification emails for new patient enrollment to include even more of the useful details you might want to know at a glance.
Sidebar Improvements
Preferred Pharmacy Number

Unfortunately one of the things many doctors have to do frequently is call the pharmacy for a patient. "Missing" faxes, refills, inventory, etc. No more having to dig. Your patient's preferred pharmacy number is now right there in the sidebar when you view their chart.
Redesigned Medical History
Patient health history is even easier to review at a glance with the newly designed format in the sidebar.
Consistent Persistent Sidebar
Now Atlas remembers how you prefer to have your sidebar as you navigate the app. Open or closed, you get to have it how you like when you like.
Export Improvements
Excel Friendly Dates in .csv Exports
We've improved the formatting for data in .csv exports. Now the dates are automatically recognized by Excel without any fiddling.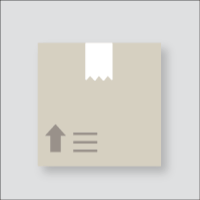 Billing History Export to .csv
From the detailed billing history page of a patient or a company, you can now export the data in an Excel friendly format. This is a great way to share with parties who you don't want to have direct access to Atlas.
Company Balance Export
If you need a list of companies who owe you money, you can now get a list and a total from the Company Billing page.
Dispense History Export Improvements
We've improved many things about the dispense history export. Manufacturer name, branch location, and patient contact data are some of the highlights. If you ever need a list of patients who are on a certain drug, you're one click away from having a list of phone numbers and names.
Download and Print Options for Subscription Invoices

Now you can print or download all of your subscription invoices from Atlas. Easier to share. Easier to archive.
Improved Patient Export
Now you can see upcoming appointments and the primary doctor in the patient export.
Shipping History Export
Now you can export a subset of your shipping history. Filter by branch, or date range to get exactly the data you're looking for.
Other Improvements
Disable Drag & Drop in the Calendar
Though being able to easily rearrange your calendar was one of our core design goals, not all users like things so fluid for every account. An accidentally dragged date can lead to a missed appointment, and an upset patient. Now you can disable the feature across your entire account.
Macros on Email Drug Labels
Now the macros you know and love throughout Atlas also work on the Email Drug Labels. Streamlining your workflow and messaging to your patients even more.
Wrapping Up
We hope you love all of the improvements to Atlas.md we've launched this month. If you have questions or comments, please send them over to support@atlas.md for a speedy response, or drop by our Facebook group to chat about things https://www.facebook.com/groups/atlasmd/